Tired of replanting trees in your world and want to find a faster way to get wood and leaves material? This add-on is the right for you! Hope you enjoy.
This add-on adds a new entity and many items in your world that can help you get more wood and leaves. Introducing the Easy Bonsai!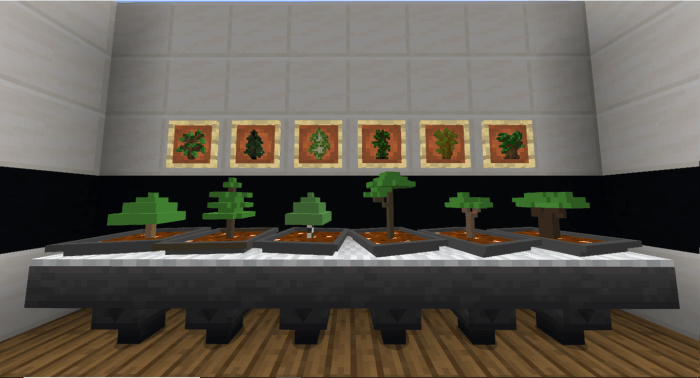 This add-on adds 12 new items that can be crafted into wood and leaves material. The item dropped depends on what kind of sapling is planted on the pot.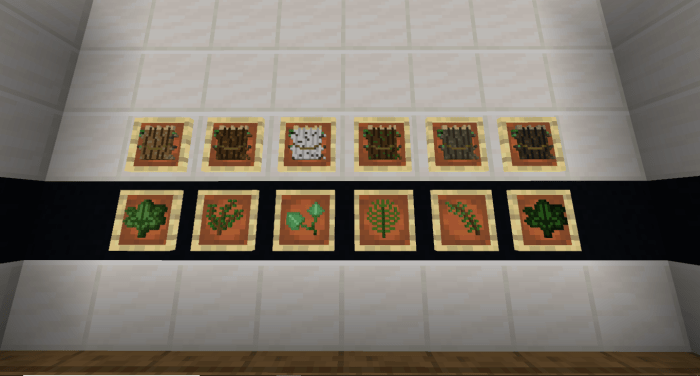 How do I use the Bonsai Add-on you ask? It is quite simple.
By holding the pot in your hand the pot would appear in front of you.
– TO Place – Right Click/Hold screen to place the pot.
– TO Cancel Place – Just switch to another item.
2 Get a sapling then interact with the Bonsai Pot.
Windows 10 – Right Click
Mobile – A button should appear when looking at the pot or long tap the Bonsai Pot while holding the sapling.
3. You got yourself a Bonsai Tree with your preferred tree!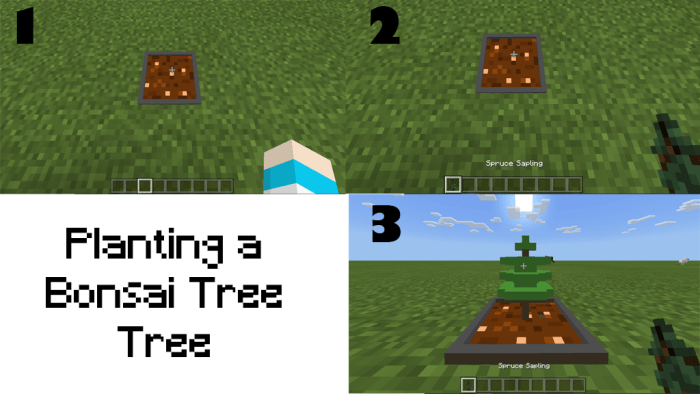 You can also put the Bonsai Plant on top of a hopper to pick up all the items dropped by the Bonsai Tree.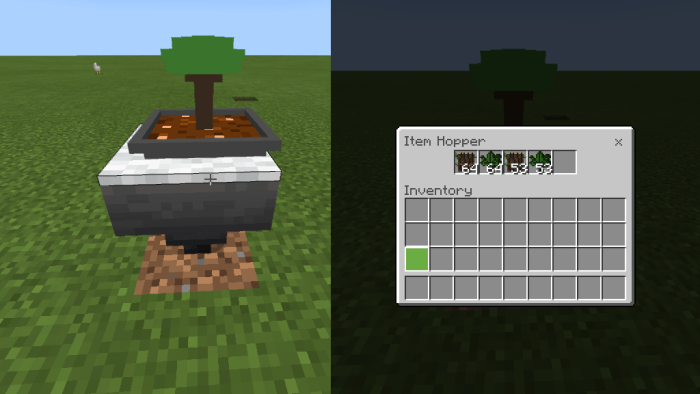 How do I break the Bonsai Trees?
Interact with them using a wooden shovel and it would drop the Bonsai Pot. It does not reduce the shovel's durability.
Here are the recipes for the Bonsai Pot and for the other items that you can craft into.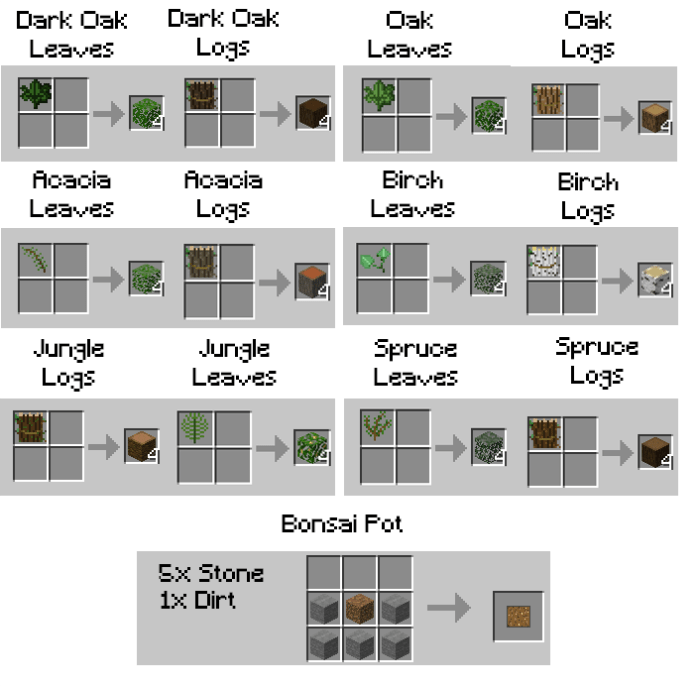 Apply This Before Playing:
The world must be on Experimental Mode.

This add-on can work on both mobile(mcpe) and windows10 version.