Tired of losing your items when you die this addon is right for you!
This add-on adds 3 gravestones that spawns and picks up your items when you die.
They have their own inventory so you can just access it and retrieve all your items and pretend nothing happened.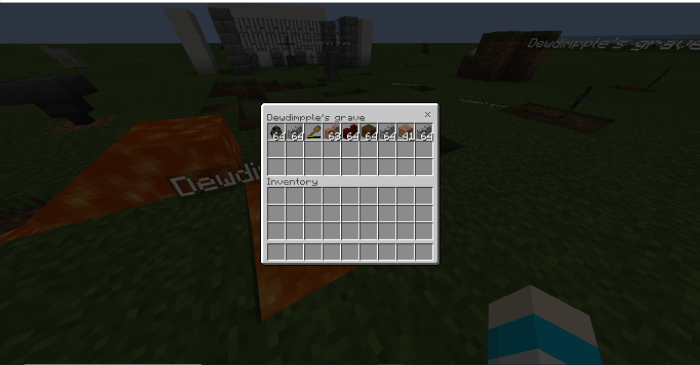 This add-on can store your items when you die it even can save your items from lava but I would not recommend it because you still have a chance to lose your items.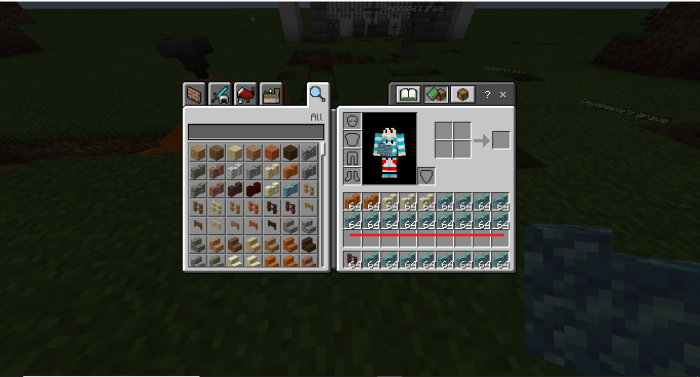 The gravestones can only store up to 27 slots when you have more than that the gravestone will not pickup the items on the ground.
I would not recommend dying from lava or water because the gravestone can sink and you don't want that.
You can also remove the gravestone by interacting with them using a wooden shovel.
Here is what the graves looks like: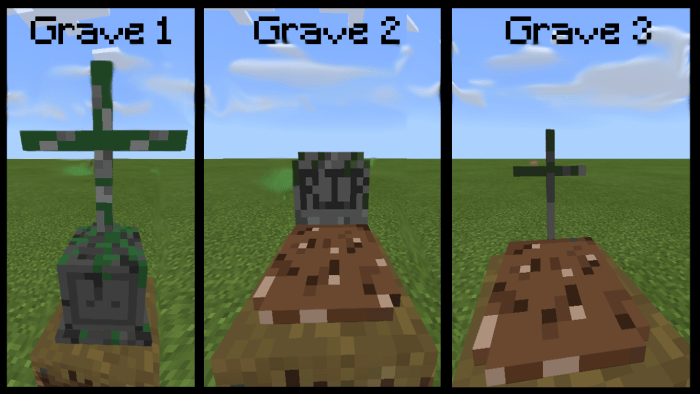 The android version works for mobile and windows10 and has now the 3 grave types as the scripted version.
ENJOY!:D
Download the latest version here