Compressed Crafting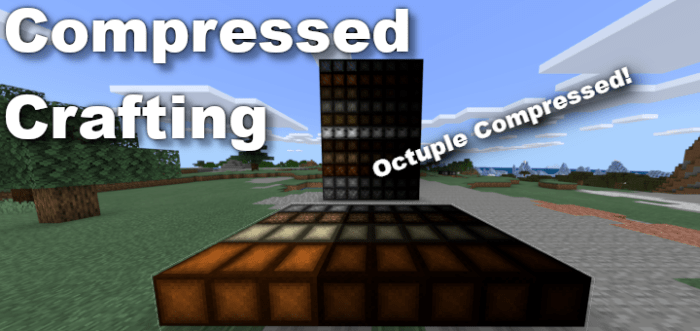 This addon allows you to compress blocks up to EIGHT TIMES!!

So if you need more room for storage, this is the addon for you!!




How to compress a block!


How to un-compress!




The blocks you can compress are
You are allowed to used The Compressed Crafting addon in addon packs if credit is given to SyKo!



You are not allowed to repost The Compressed Crafting to MCPEDL or another hosting site!



You are not allowed to duplicate or modify The Compressed Crafting Addon!